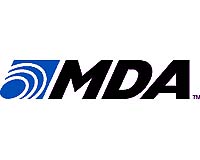 I always enjoy hearing about how our customers are using our software in new and innovative ways. There's something to be learned in every deployment.
We think those lessons and takeaways are valuable in two big ways: First, other customers can learn about new ways to use certain tools or functionality that they might not be aware of. And second, we use those takeaways as feedback to help us improve our products to better suit our customers' needs.
The latest story that crossed my desk comes from
MDA Corporation
. The company provides technology solutions to support all aspects of the information lifecycle, including data collection, data processing and management, information extraction, and information distribution.
Kathy Bryce, Principal of
Andornot
(one of our partners), met with Dave Hook, Manager of Operations Information and Configuration Management at MDA the other week. Dave showed Kathy some of the things MDA is doing with
DB/TextWorks
, and Kathy detailed it on
Andornot's blog
.
The short of it is that MDA is using over 30 different DB/Text Works databases to populate its intranet content. The home page displays the latest news and training courses, including how users can register for them online. There are more interesting details about MDA's story, and I'll let Kathy take it from here. Flip over to
her post
to read more about MDA's DB/Text Works story.